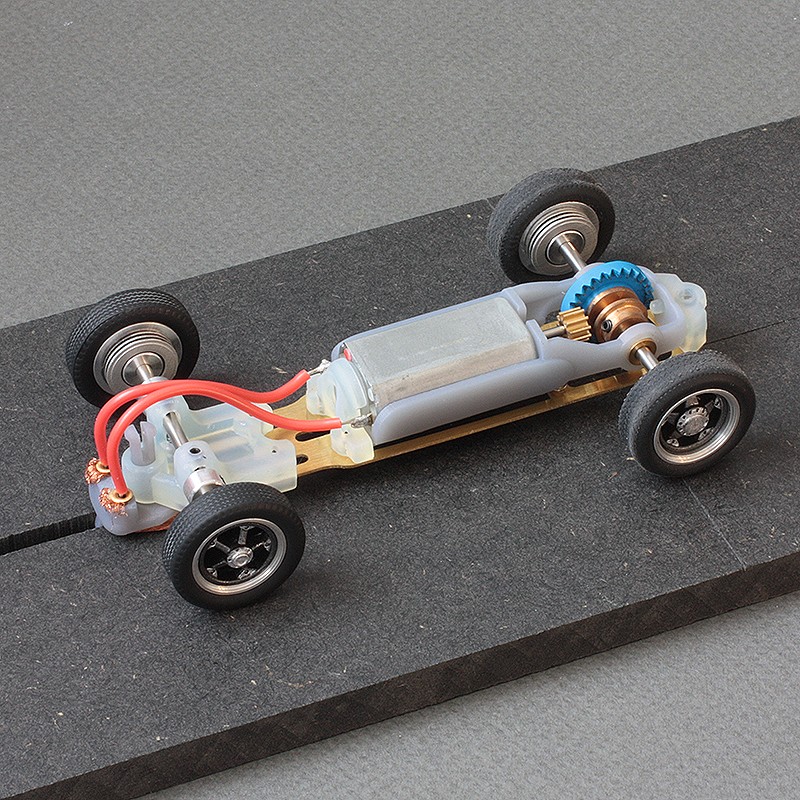  
Chassis RS002 Slimline
RS002
Available
No tax
Shipping on Wednesday and Friday only
Slimline chassis designed for Race Spirit « Open Wheels » models.
Compatible with kits designed for Penelope SMJ and equivalent chassis.
Wheelbase adjustable from 67 to 80mm, width 19mm.
Height adjustable front axle.
Brass base.
Suspended and spring loaded motor mount.
Supplied with bearings, guide, braids, eyelets and screws.
Contains small parts, not suitable for children under 10 years old.